ELENA CAMOLETTO - Musical Assistant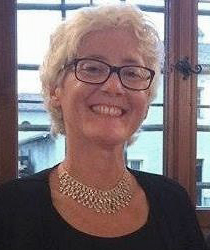 ELENA CAMOLETTO received diplomas in piano, choral musical, choral conducting and composition. Her compositions have been performed in Italy, France, Spain, Germany, Ireland, the United States and Japan. Within the scope of choral compositions, she has received numerous awards, recognitions and commissions from Italian and foreign choirs and performances in many European workshops on contemporary choral music. She has conducted various choral groups, from children's choirs to mixed choirs, and received post-graduate training in contemporary choral repertoire under G. Graden, P. Scattolin and K. Suttner. Having previously taught at the music conservatories in Alessandria, Palermo and Florence, she is currently a professor of choral music and choral conducting at the Cuneo Conservatory.
LUCA BENEDICTI - Organist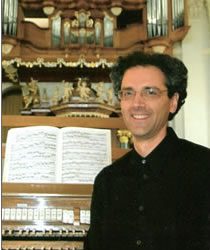 LUCA BENEDICTI received diplomas in organ, organ composition, choral music and choral conducting. He received further training with E. Kooiman, M. Radulescu, L. Rogg and J. Guillou. A concert artist since 1988, he has performed in Italy and abroad (France, Germany, Denmark, Switzerland, Austria, England, Spain) in important national and international organ festivals. He has also collaborated with the Rai National Symphony Orchestra and has performed at the Ottobeuren Cathedral, Freiburg Cathedral and Central Synagogue in New York City as well as a concert tour in Australia. In addition, he has served as artistic director of important international organ series.
VALTER PROTTO - Pianist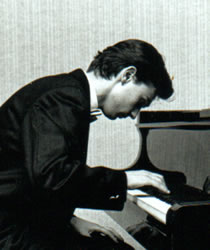 VALTER PROTTO studied piano with Paola Bosio, receiving his diploma in 1990 at the Giuseppe Verdi Conservatory in Turin. In the same year he participated in the 10th Annual National Piano Competition in Genoa, taking second prize. He has participated in various international courses and received additional diplomas at the Cuneo Conservatory in choral music and choral conducting under Elena Camoletto, music pedagogy and jazz music with Riccardo Zegna, and instrumental pedagogy. Protto has collaborated with Coro Maghini since its inception. He also has an active concert career in various chamber ensembles as an accompanist and often performs with the Rai National Symphony Orchestra as a rehearsal pianist. He has also collaborated with the Music Academy in Saluzzo in addition to an active teaching career, which has included positions at the music conservatories in Genoa and Venice.